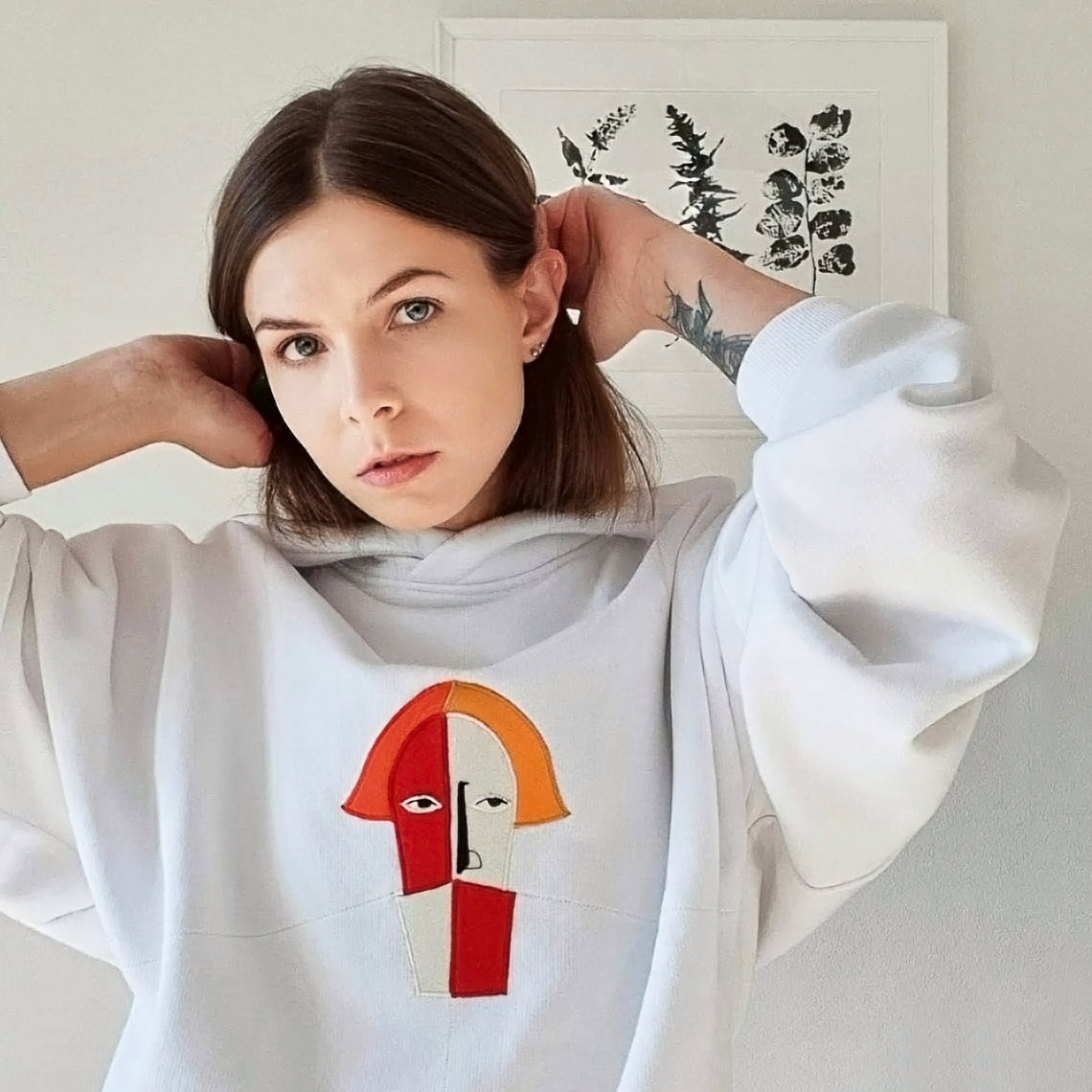 About artist
Natallia Kasaverskaya is a mixed media artist based in Amsterdam whose passion lies in exploring the psychology and the inner world of people through art. The artist touches upon themes such as personal freedom, our perception of each other, hidden loneliness and the rejection of secret desires.
In her works, she pays special attention to detail, the combination of different textures and color harmony. Through the depiction of human silhouettes Natallia creates a powerful image to convey the atmosphere and the delicate balance of emotion that people have. 
Using a unique variety of mediums, including fabric, lace, crack paste, varnishes, pencils and acrylic paints, the artist  crafts multi-layered artworks full of texture and vibrant colors.
Natallia believes that art is the key to understanding ourselves and our inner worlds, and invites us to take each piece of work as an opportunity to reflect and learn.  
The artworks of artist are located in private collections in the Netherlands, Belgium, Germany, Italy, United Kingdom.
Exhibitions:
March 16-17/2024 - Brabant Art Fair, De Koepelhal Tilburg, Netherlands.  
February 3-4/2024 - Art Eindhoven, Klokgebouw Eindhoven, Netherlands.
November 18-19/2023 - Nationale Kunstdagen, Evenementenhal Gorinchem, Netherlands.
07/2023 - EuropArtFair Gashouder Westergasfabriek, Amsterdam, Netherlands.
04/2023 - Group exhibition Pop-Up Gallery, Amsterdam, Netherlands.
04/2023 - Group exhibition Contemporary 5th Edition Boomer Gallery, London, UK.
03/2023 - Group exhibition Dawn Holy Art Gallery, London, UK.
Publication:
Artistcloseup - Contemporary Art Magazine #10
Magazine "Kunstenaar Magazine" № 195 - interview.
EuropArtFair 2023, Gashouder, Amsterdam - Exhibition catalogue .
Contemporary 5th Edition 2023, Boomer Gallery - Exhibition catalogue.